Hey Readers!
It had been a long busy week guys, with my finals going on and my keyboard classes, et cetra, et cetra. So, I decided doing a book tag will be a nice change. (Also, this is my first book tag, so don't judge. 😛 )
I have been nominated by lovely Sophie @ Blame Chocolate for this tag. She is an amazing book reviewer and blogger and I recommend everyone to go check her blog out! I hope you find this tag interesting and fun.
GREED
What is your most inexpensive book? What is your most expensive book?
My most inexpensive book is If I Stay by Gayle Forman while the most expensive is The Rose & The Dagger by Renee Ahdieh.
 WRATH
What author do you have a love/hate relationship with?
It is definitely Morgan Rhodes! I mean seriously, if anyone of you've read the Falling Kingdoms, you'll know! And I am talking about MAGNEO specifically, the sexual tension between those two had almost killed me…
GLUTTONY
What book have you devoured over and over with no shame?
No shame folks, no shame! A Court of Mist and Fury by Sarah J. Maas has probably laid the foundation of Book Boyfriend Standards, no kidding.
SLOTH
What book have you neglected
reading

due to laziness?

Red Sister by Mark Lawrence– This answer is probably offensive to the fans of this book, but my exams were going on and I started reading it, read about a hundred pages and stopped. Also, this book is really huge… I'll finish it asap!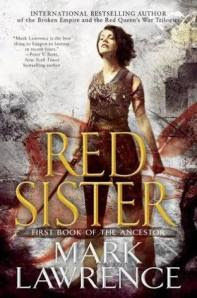 PRIDE
What book do you talk about in order to sound like an intelligent
reader

?

I loved the Percy Jackson Series and always used to brag about everything I learnt about Greek and Roman mythology from Rick Riordan's books. Also, in order to sound like an intelligent reader I prefer reading classics because a huge mass of people read that stuff!
LUST
What attributes do you find attractive in male or female characters?
I love funny characters. You can take the example of Kenji from Shatter Me Series, Magnus from Falling Kingdoms and Cassian and Rhysand from A Court of Mist and Fury. Also, a little amount of sass goes hand in hand!
I Nominate:
Finally, I hope you liked my post. You can share your views in the comments down below. Also, I'll love to know your answers.
Sincerely,
Reader.
xxx